Credit Hound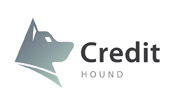 Credit Hound is inexpensive, award-winning credit control software that streamlines credit control in your business. It is designed to help you reduce the time it takes to get paid - improving your cash flow and saving you time.
Automated self-chasing
Log and control disputes
Set diary reminders
CRM for credit control
It is a powerful software solution that pays for itself within weeks.
Cash is king
Cash flow is one of the most important aspects of your business and, when credit control is poor, even profitable businesses go bust. Credit Hound helps you to manage your credit control procedures and reduce bad debts quickly, saving time and improving your bank balance




Simple and convenient
Credit Hound links with your accounts software so you don't need to duplicate transaction details. It automates the sending of chasing letters and contains reporting tools; so you can spend more time concentrating on running your business and less time chasing cash.

How can it help your business?
Credit Hound is flexible and fully scalable to suit the occasional user or a whole team of credit controllers.

VarSOP
Sage 50 / Line 50
Sage 200 / MMS / Line 100
Sage 300 (formerly Accpac)
Sage ERP 1000 / Line 500
Microsoft Dynamics NAV
Microsoft Dynamics GP
SAP Business One
SunSystems

Does your business use one of these accounting systems? You could be seeing a return on investment through reduced bank charges, improved cash flow and decreased bad debts in just a few weeks.