Sage 50 Payroll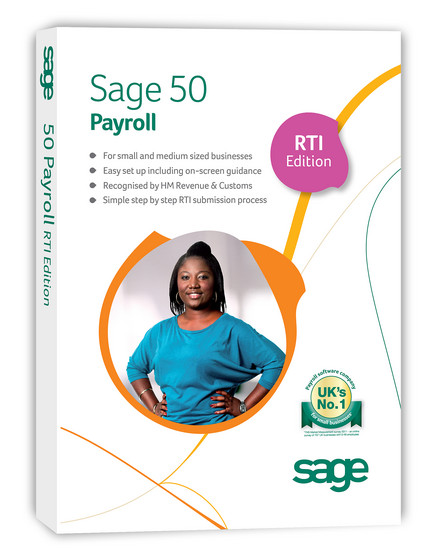 Sage 50 Payroll is the easy-to-use payroll software that allows you to manage and automate your whole payroll process. It's recognised by HMRC and will keep you up-to-date with the very latest payroll legislation, including RTI.
Be ready for Real Time Information
With a built-in RTI Centre packed with help & support when you need it, and our RTI Data Health Check tool to keep your data error-free, you'll have all you need to comply with RTI.




Automate your payroll
No need to worry about complicated calculations - Sage 50 Payroll does it all for you.




Manage your employees
Do more than just your run payroll - you can manage performance, holidays and absence.




Easily process financial tasks
With step-by-step guides and simple processes, key financial tasks such as month end, year end and VAT returns are easy. Sage 50 Accounts will automatically and accurately calculate your VAT returns, and you can submit them directly to HMRC online with a few simple clicks.




Get the information you need
Use our reports to turn payroll data into valuable business knowledge and forecast how salary changes could impact your business.




Get up & running in a few simple steps
With a simple installation & setup, you'll be up and running in no time.